29/12/2021

-

hasorapro
In today's technical world, smart homes are on the rise. This trend includes drapery hardware and Forest Shuttle® motors are a smart choice for home integration. Capable of integrating with all major home automation systems, the Forest Shuttle® is offered in 5 versions. Forest Shuttles motors are trouble-free, ultra-quiet and come with a 05-year warranty, three more reasons they are a smart motorisation choice for your smart home innovation.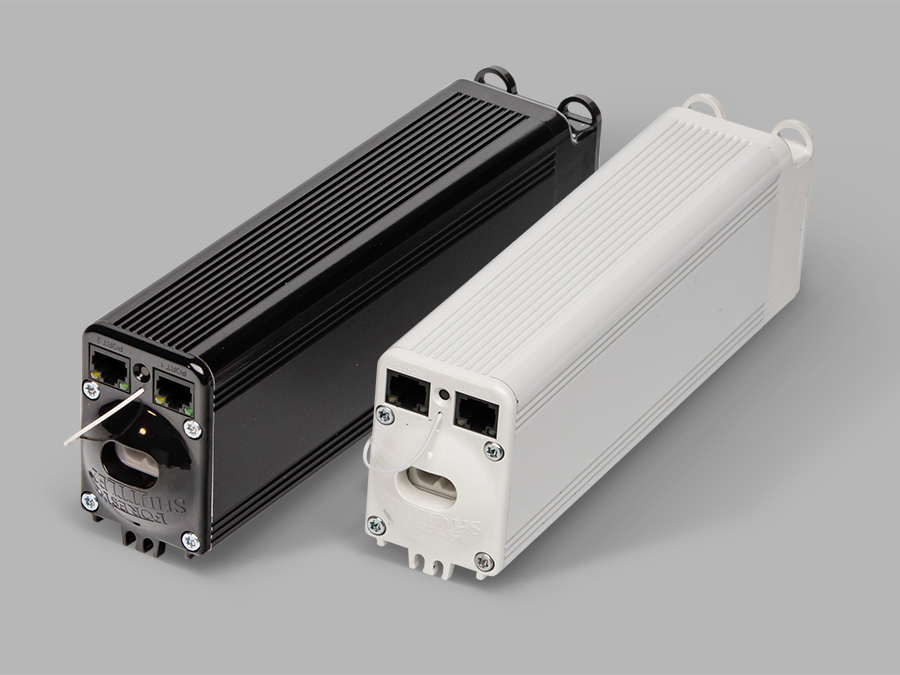 TECHNICAL INFORMATION SHUTTLE® M
Voltage Shuttle®

24Vdc

RF Multi Receiver

Internal

Power Supply

External,

1,5A - 50-60hz; output 24Vdc - 2,7A

Max. power

65 W

Torque

1,5 Nm

Speed

14 – 17 cm/s

Noise Level

< 40 dB(A)

Max. curtain weight

70 kg

Dimensions Motor

7 x 5 x 23 cm

Net. weight motor

930 gr.

Dimensions Power Supply

50 x 110 x 30 mm

Protection degree

IP20

Max. running time

175 sec. (in one direction)

Certification & Marking

CE
All Shuttle® motors offer the following functions:
Controlling the curtains by Diamond Sense Remote control or wall switch by integrated Radio Frequency;

Integrated Emergency Control with automatic de­clutch in case of power failure, to ensure a manual operation of the curtains (standard feature);

Third-Party App control by Forest Wireless Connector;

Ultra Silent motor;

Slow start and slow stop

Full automatic setting of the limits;

Stack-back position programmable to every desired setting;

Can be used with curved track;

Programming of intermediate positions possible;

Motors can be used in combination with various motorised track systems like: Forest Motorised Track System (standard option), motorised rod (MRS) and design track system (DS-XL LED);

Tandem motor application possible as well;

Motor can be place upside down for recess installation;

All curtain track motors remains hidden behind curtain;

All Shuttle motors are warranted for 05 years.
Diamond Sense remote control: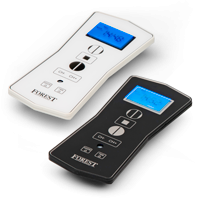 Available in white and black, can be used to control all Forest motorised window decoration systems. With 15 curtain systems individually and in group by integrated timer function or manual.
Building automation / App control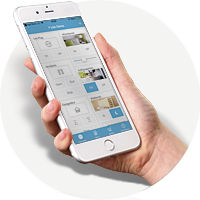 Designed for use in any building automation system through the integrated dry contact port in the motor. 230V direct control is possible with the optional Dry Contact Relay. The BUS ports allow for individual and group controls of the motors. Controlling your smart curtains by your smartphone or tablet is also possible with our app solutions: wireless connector and WiFi dongle.
Touch Control technology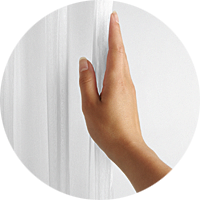 A gentle pull will activate the curtain thanks to the smart Touch Control Technology of the motor.
Integrated emergency control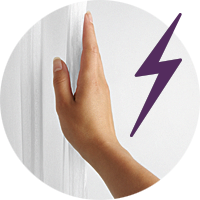 In case of power failure, the curtain can still be moved manually. Standard feature.